EmojiWorks today released a keyboard, besides has all the functions of the ordinary keyboard, also allows users to directly enter the emoticons.
The Keyboard is called Emoji Keyboard the expression keyboard, each letter and number keys have emoticons can be input. To achieve emoticons fast input, only need to click on the expression of special keys, with corresponding expressions can complete input. In this way, when users need to input emoticon is no need to open the other applications or Windows. The popular expressions can be found on the keyboard.
According to EmojiWorks, using the keyboard input expression, input for up to 10 times faster than traditional expression. The keyboard connected to the device via bluetooth way, support for multiple platforms. Since expressions have been printed to every home row, but also cover the keyboard, so the expression of each key can't be customized.
This product has three different versions, Emoji Keyboard for $79.95, each key is one expression; Emoji Keyboard Plus $89.95, each key is two expressions; Emoji Keyboard Pro price $99.95, each key on the three expressions.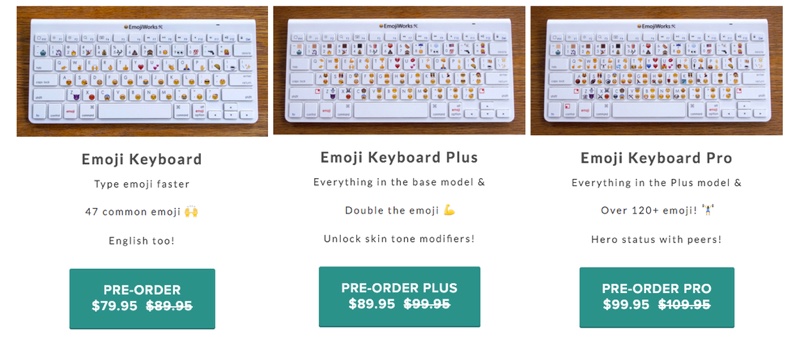 The current keyboard has can be booked in EmojiWorks website.